One Wish Project Turns Six!

Join Us for the
Annual "Light a Candle" Fundraising Gala
Thursday, June 1st
6:00-8:00 PM
Andover Country Club
60 Canterbury Street, Andover
The "Light a Candle" gala is a night to raise money to continue the efforts of celebrating over a thousand children and teens living in foster care and homeless shelters across Massachusetts. Each child within our program receives a birthday celebration that is as unique as they are. .
We are so excited to recognize our incredible sponsors, donators, volunteers, board members, friends and community members who spread the mission of One Wish Project. And most importantly, the children and teens whose wishes are most deserving of coming true!
We bring birthday celebrations to children, but we also bring them gifts that are not tangible; like love, hope and value.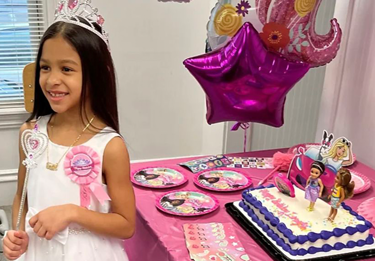 Cake Competition • Silent Auction • Champagne Toast • Raffle • Hors d'oeuvres
Tickets will go fast,
get yours today! 
Sponsor a child's birthday celebration
with your donation!
Media Sponsor and Gala Emcees
"Light a Candle" Gala Sponsors: